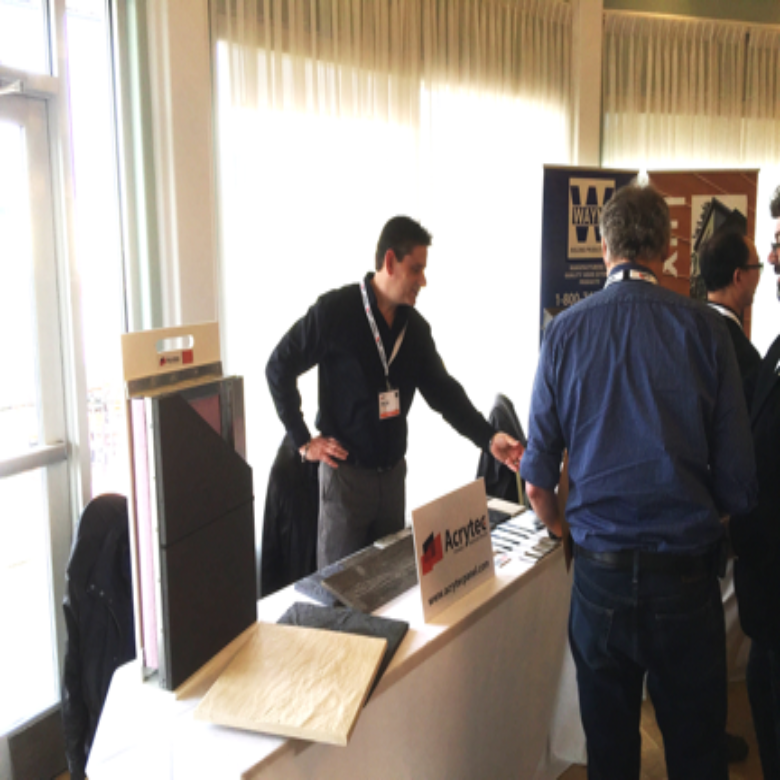 Acrytec Attends Infonet 2016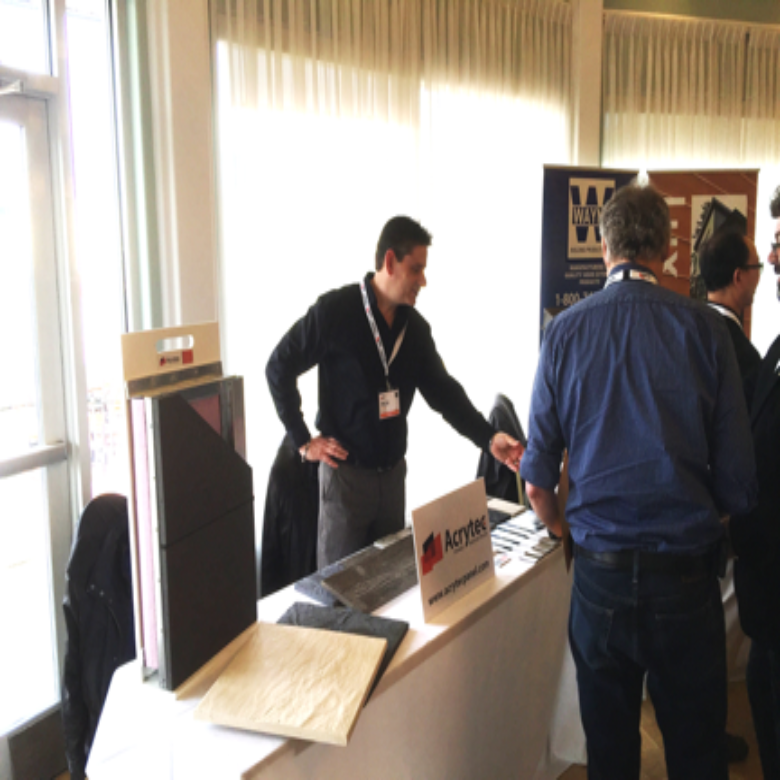 April was an exciting month for Acrytec Panel Industries. We attended Infonet 2016, hosted in Edmonton, to showcase our new slate product.
Infonet is a networking and trade show event where industry sponsors have the opportunity to share news, trends and innovative products with attendees. Hosted by Construction Specifications Canada, this annual event helps improve the quality and flow of information between individuals and companies who might not have connected otherwise.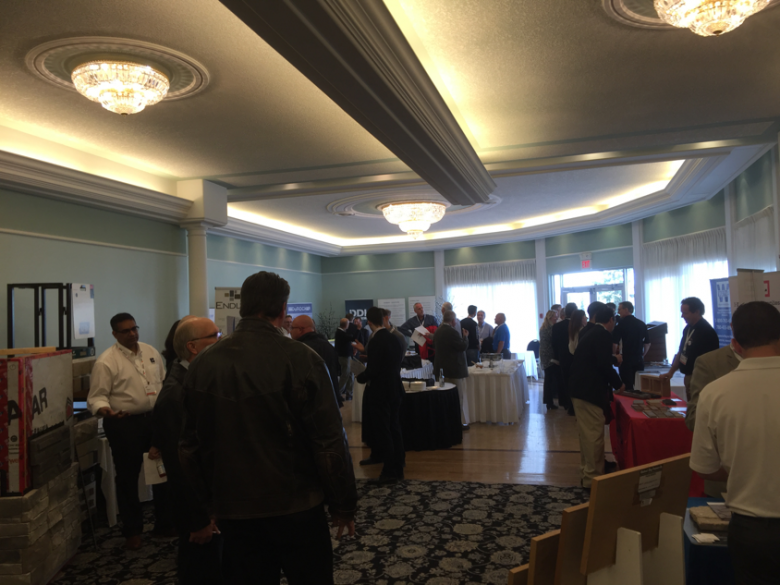 Acrytec attended Infonet so that we could become better acquainted with western Canada. If you didn't already know, we now have distributors and installers based in Alberta and Vancouver, and we look forward to working on projects in both of these cities.
We carry a diverse line of high quality paneling products, including our innovative slate product. It is light and durable, comes in a variety of colours, and can be used for new projects and renovations. Learn more about it by clicking here.
If you missed us at Infonet this year, don't worry; we'll be at the Toronto Construction Association's 22nd Members' Day on May 11.
We hope to see you there!