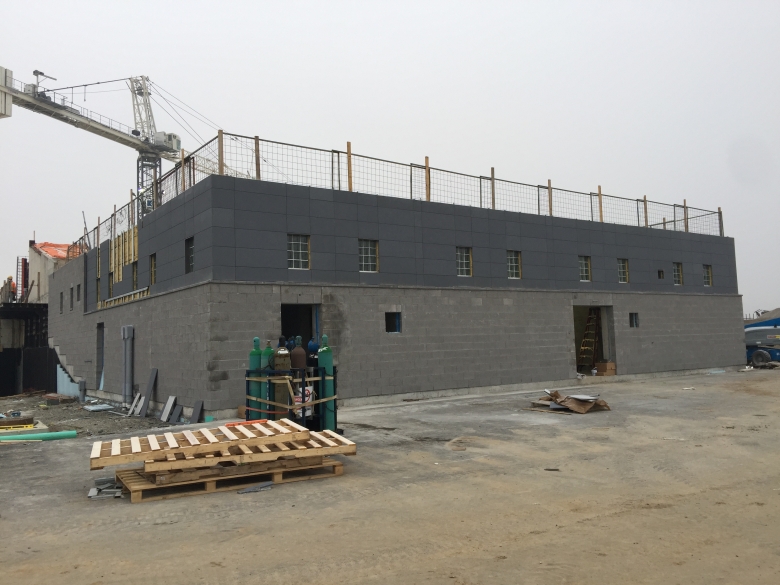 Installation of Acrytec Panel Begins in Georgetown
Acrytec is eager to announce that installation of our panelling has begun at the Zone 4 Water Treatment Plant in Georgetown. Using Acrytec's wood and natural finishes to create a beautiful façade. Acrytec Panel has been consistently trusted to give buildings a unique, attractive look time and time again.
Kenaidan Contracting as well as the Region of Halton are contracted to complete the project. Kenaidan Contracting is an industry leader in regards to contracting, design build, and construction management. Acrytec is excited to be part of the building of a novel municipal building. Our products not only benefit the exterior, but our commitment to being environmentally sociable will help you rest easy knowing our products won't harm the planet.
To be completed in the spring of 2018, we are very excited to see the final product of this brand new facility. Check out our portfolio to see all of Acrytec's past work on buildings of all kinds all over the world.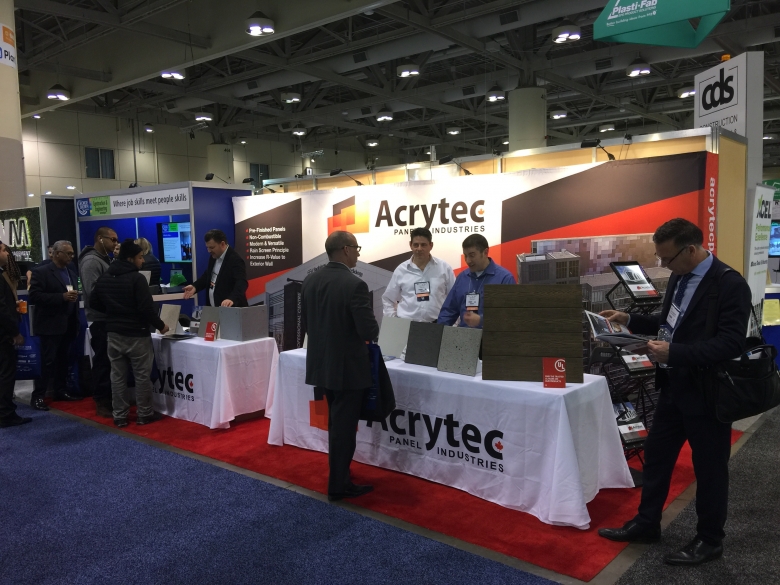 Construct Canada Wrap Up
Acrytec is proud to have been a part of Construct Canada, North America's largest annual exposition and conference on design, architecture, construction, and real estate. Thank you to the 30,500 who attended the event! As Construct Canada wraps up today at the Metro Toronto Convention Centre, we hope you got the chance to meet fellow industry professionals, source the latest materials, products, tools, and technologies, and discover the newest innovations including our non-combustible panels. With over 1,600 exhibitors and 350 seminars, keynotes, summits and roundtables led by a roster of industry experts, The Buildings Show makes for the best environment to network with a wide breadth of exhibitors, and learn from an amazing diversity of programming options.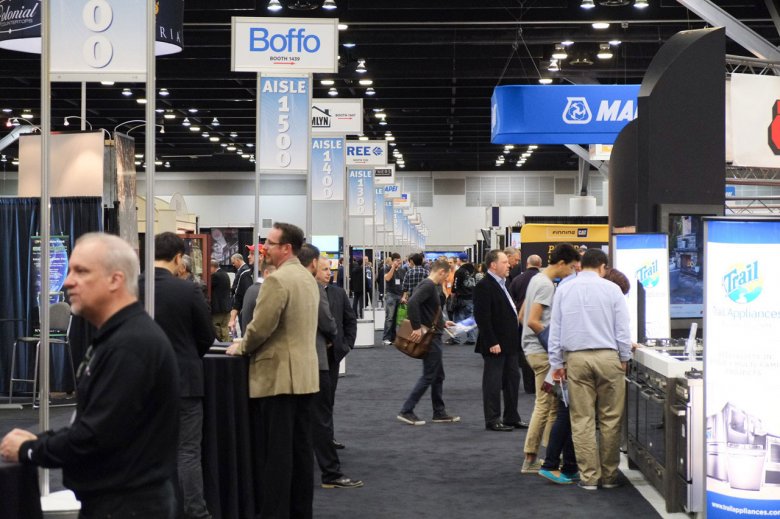 We are excited to have presented the Acry NC panel, and some of our newest techniques and features that have helped Acrytec maintain status as a leader in quality, sustainability, and innovation. The Acry NC panel is a glass fibre reinforced concrete panel that can be finished in customizable colours and a wide variety of textures to meet the visions of today's most forward-thinking architects and engineers. With the ability to offer pre-finished corner details as well as modular sized panels, Acrytec is committed to providing brilliant, durable, and long lasting products that meet your needs. Whether looking to breathe new life into old and tired structures, or to create a new and vibrant statement, Acrytec's many finish options are sure to please, as we believe in engineering our systems to the highest worldwide standards.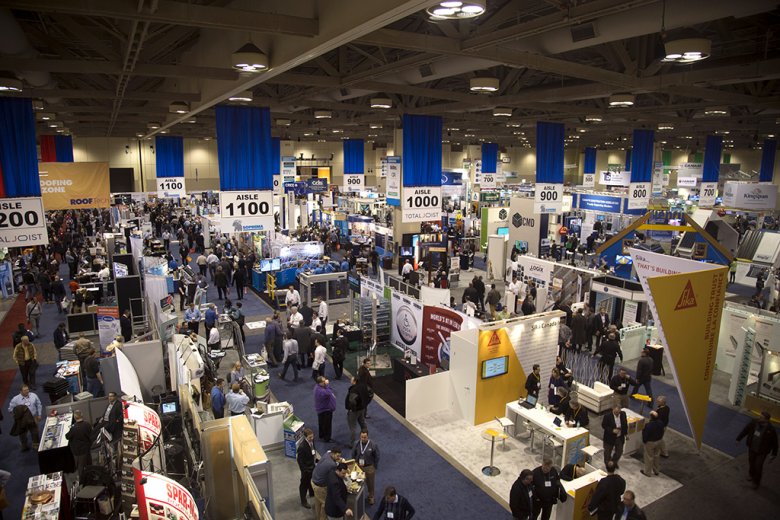 We are thrilled with the overwhelming amount of interest that we have received at this years' exhibition. It was a pleasure to meet so many brilliant minds in one place - Acrytec is constantly seeking new and efficient ways to better serve our customers and partners. There is no need to fret for those who could not make it to this years' show, our Acry NC panel is available to preview online.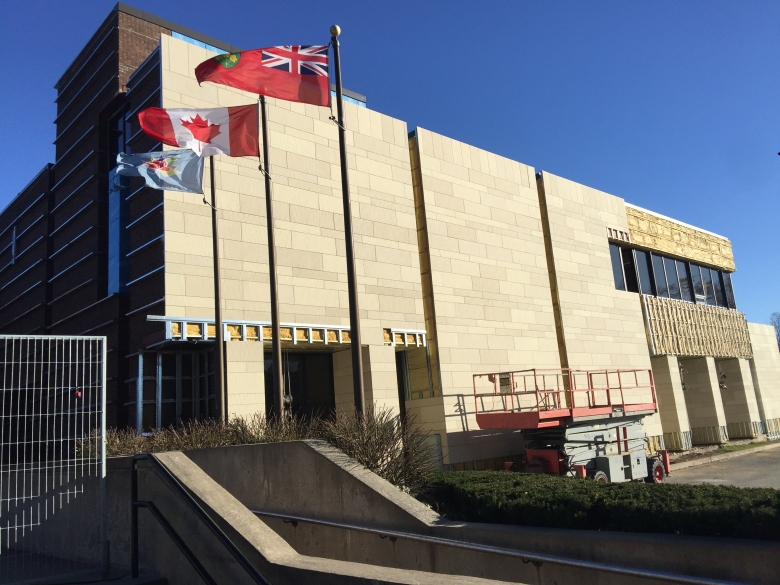 Renovations Continue at Niagara Falls City Hall
Exciting renovations to Niagara Falls City Hall are moving forward. One of the main changes to the building is the application of Acrytec's NC25 panelling, in three custom made colours. The $4.4 million plan to renovate the building are expected to be completed by the end of the year.
Majority of the renovation is to support City Hall's energy efficiency. Niagara Falls Finance Director, Todd Harrison, explains, "Each of those aspects are needed to be able to reduce our carbon footprint. We're anticipating that we will have energy reduction after it's all said and done." At Acrytec, we continue to pledge to take initiatives to protect the environment, and creating products that follow that.
We are very excited to see the finished building and are looking forward to the transformations it is bringing to the Niagara Falls area, including the positive effects on the environment.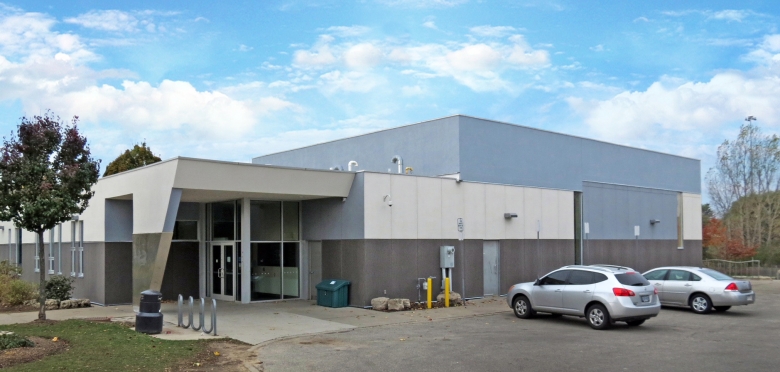 Construction Completed at Chandler Mowat Community Centre
Construction at Chandler Mowat Community Centre has been completed. The Kitchener community centre has been panelled with Acrytec Gemtex. Our Gemtex panelling is a multi-coloured protective and decorative coating consisting of oversized mica flakes, embedded in a clear resin, giving designers the ability to add a unique, textured surface. To give the building a textured finish, our slate and fine quartz finishes were used in ivory and light grey, giving the building a rock-like look. Acrytec panels are offered in a variety of colours, for no extra cost, allowing your creative vision to come to life seamlessly. Acrytec is very delighted with this finished product, and are thrilled for what it brings to this community.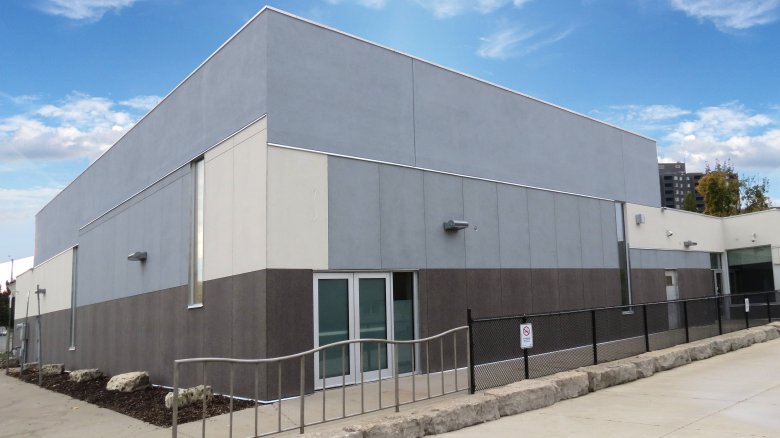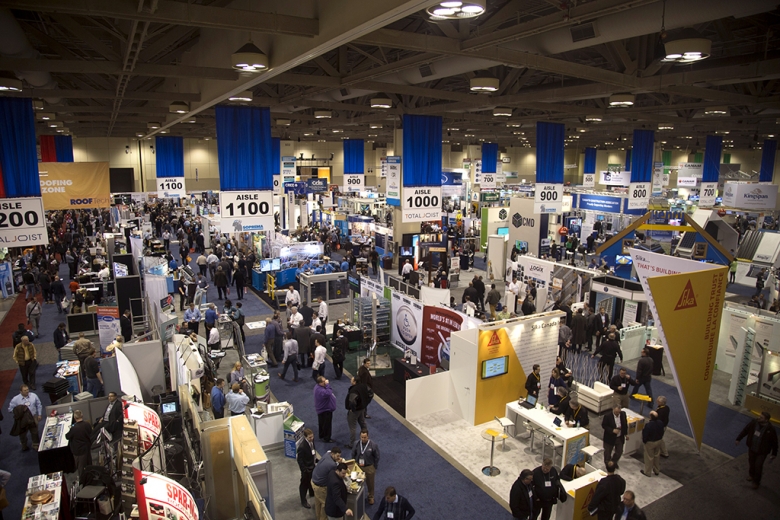 Acrytec at Construct Canada
Coming soon to Toronto is Construct Canada, North America's largest annual exposition, networking, and educational event for design, architecture, construction and real estate. Acrytec will be attending from November 29th – December 1st at Booth 926 in the Metro Toronto Convention Centre. With over 1,600 exhibits, this is the ideal marketplace to meet key industry professionals, discover new innovations, and source the latest materials, products and tools.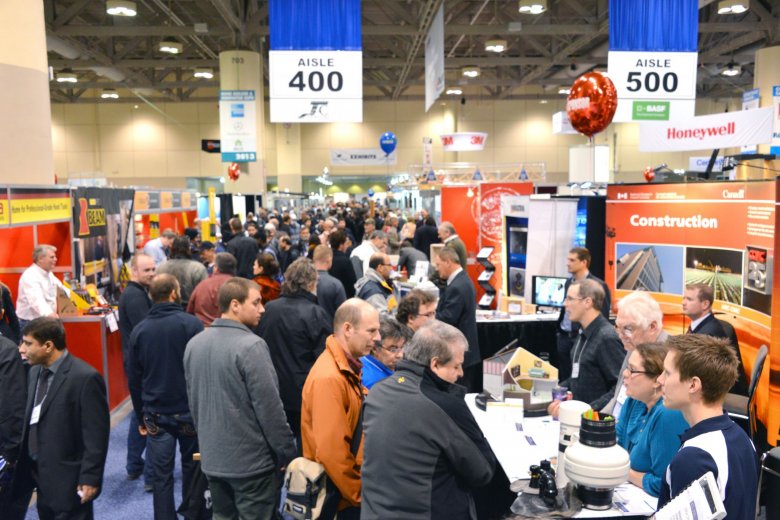 More than 30,500 trade professionals attend the show annually to discover new innovations across the building industry and source the latest technologies from Canadian, U.S and international exhibitors.On display, in Booth 926, will be our impressive line of products. Acrytec's innovative cladding systems offer over 10 different finishes in any custom colour. At our booth you will see some of our new technologies, techniques, and features that have helped Acrytec maintain our status as an industry leader in sustainability, innovation, and quality.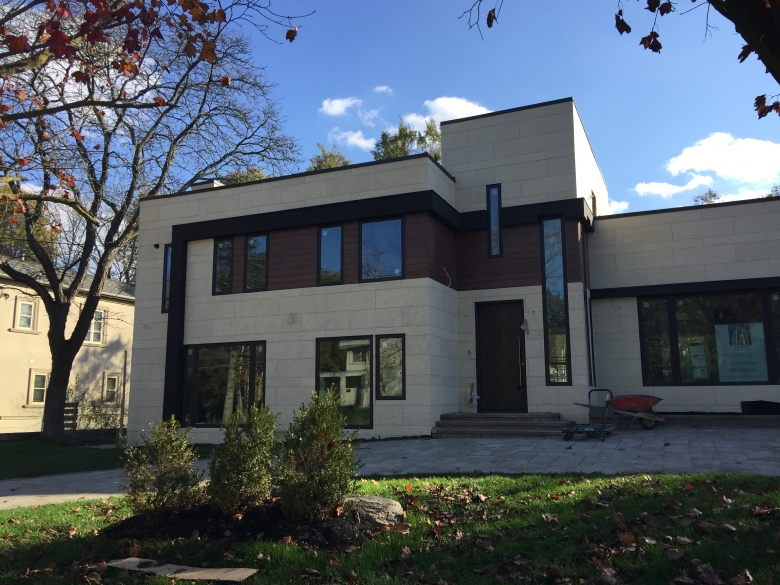 Recently Finished project in the Bridle Path
Acrytec recently completed a project in the esteemed Bridle Path area of Toronto. This modern looking home that was completed by Grand Design Build is draped in our 16" x 48" stone panel, and our 8"x48" modular panel. With over 10 different finishes available for our panels, Acrytec can provide a product that is brilliant, durable and long lasting, to meet your individual needs. We are proud to contribute to this renowned neighborhood's prestige and quality. Modernizing your home in a durable way is effortless with Acrytec paneling systems, creating beautiful facades that are environmentally friendly and can stand the test of time.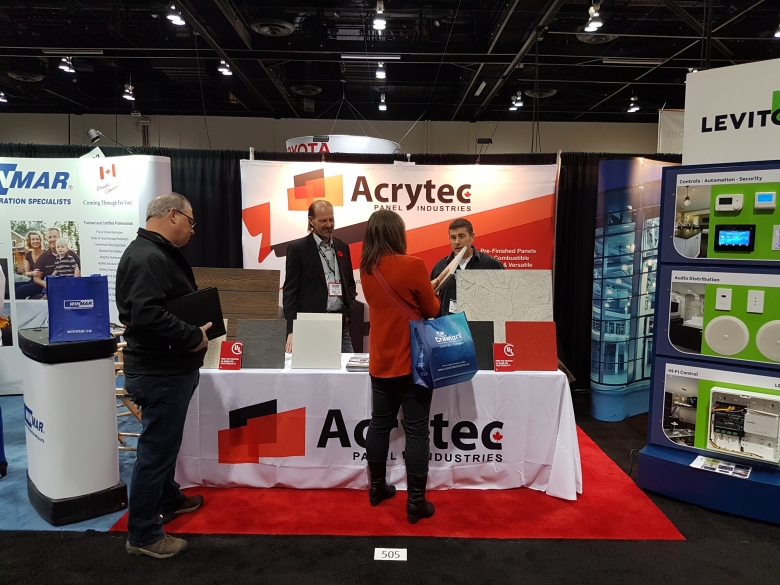 Acrytec at BuildEx Calgary
With BuildEx Calgary wrapping up today, we are very pleased with the great interest and success we got at this years show. BuildEx is the largest tradeshow & conference for the construction, renovation, architecture, interior design and property management industries. Acrytec is always happy to be amongst fellow industry leaders, and BuildEx brings together some of the best. Expanding westward has been an exciting journey, and we are ecstatic to continue growing. We would like to thank Exterior Technologies Group, who represented Acrytec Panel Industries at BuildEx, and all those who contributed. For a presentation or samples, please contact David Forsey at david.forsey@etgcc.com.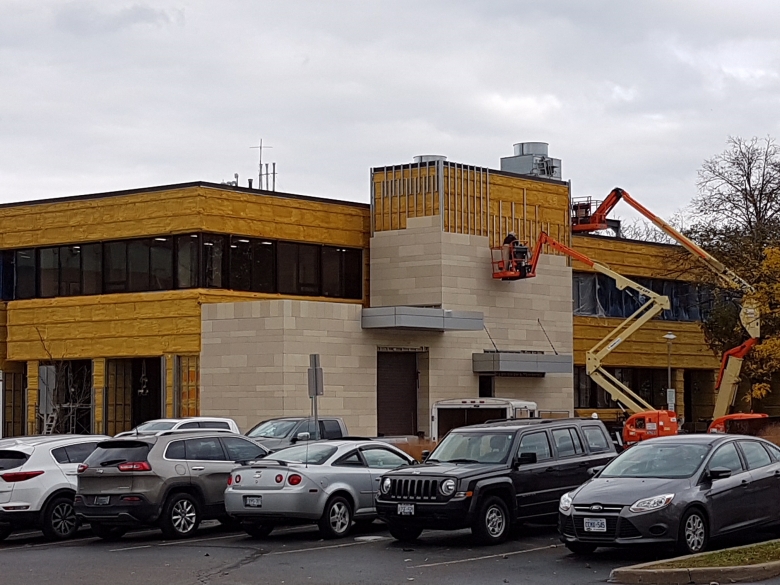 Acrytec Panel Installation Begins on Niagara Falls City Hall
Acrytec is proud to announce that the panel installation on Niagara City Hall has begun. The building's non-combustible cladding panels in our slate finish feature three custom designed colours. The change to the exterior is part of a $4.4-million renovation to the City Hall.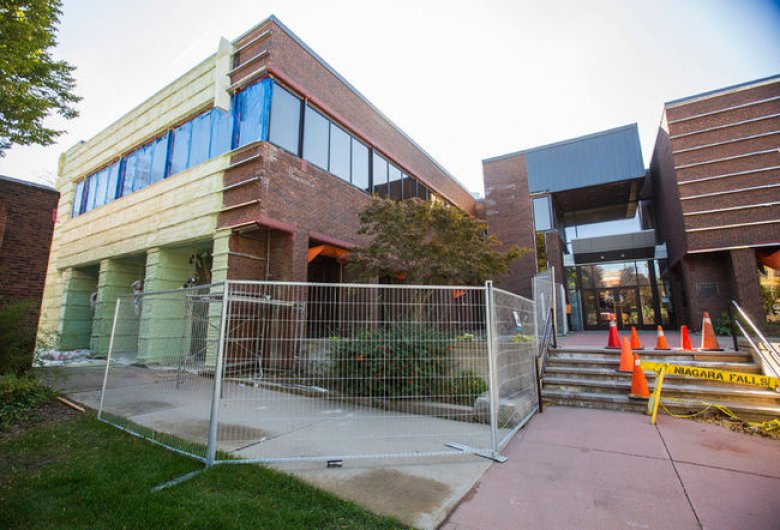 Niagara Falls Finance Director, Todd Harrison, said, "All of the work that's done on the exterior of the building, and the cladding — is intended to meet our commitments towards our energy efficiency plans". Acrytec is a natural choice for green building initiatives, due to our dedication to protecting the environment, demonstrated through our products.
We are looking forward to the beautiful finished product, the changes in Niagara Falls, and helping City Hall reduce their carbon footprint.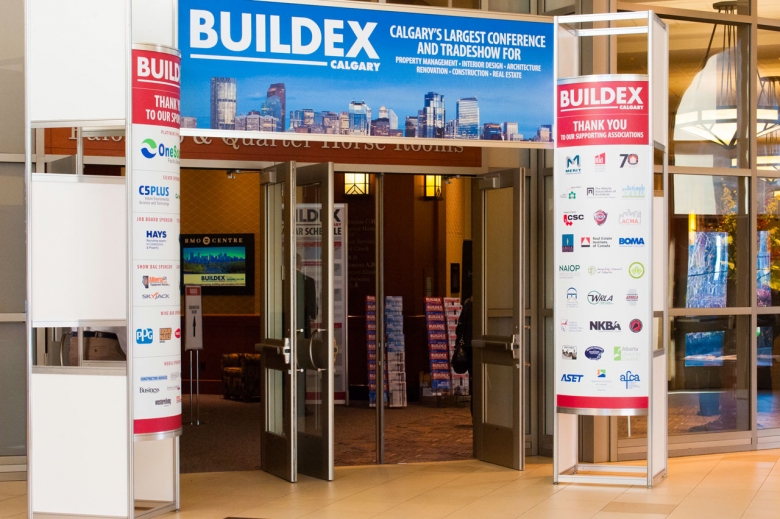 Connect With us at BuildEx Calgary
We are excited to announce that we will be attending BUILDEX in Calgary. BUILDEX Calgary is Alberta's largest tradeshow & conference for the construction, renovation, architecture, interior design and property management industries, with over 40 seminars, 50+ speakers, and 4,000 attendees annually. You can find us November 8th & 9th at Booth 505, at the BMO Centre. BUILDEX unites some of the best worldwide leaders in construction, technologies, design, product innovation, best practices, and applications.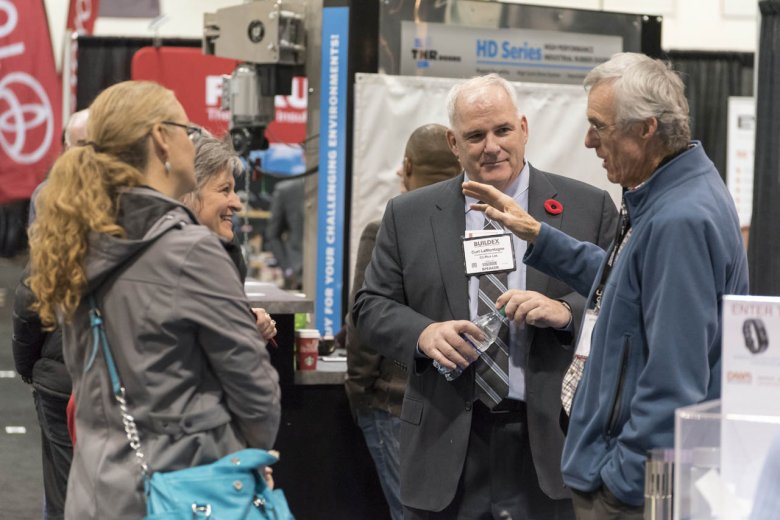 Stop by the Acrytec booth, booth 505, to see a showing of our entire line of innovative cladding systems. Discover how we continue to move forward in the industry with our wide-ranging line of textures and colours that provide a visual that is unparalleled at any scale job. At our booth you will see some of the new and exciting techniques, features and revolutions that have helped maintain our industry leading status of sustainability, quality, and innovation.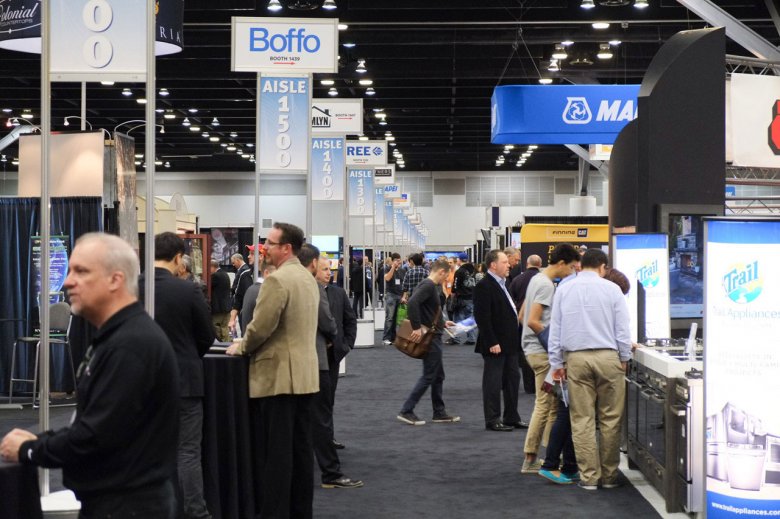 Looking forward to seeing you at
BUILDEX CALGARY
November 8 & 9, 2017
Be sure to visit us at booth #505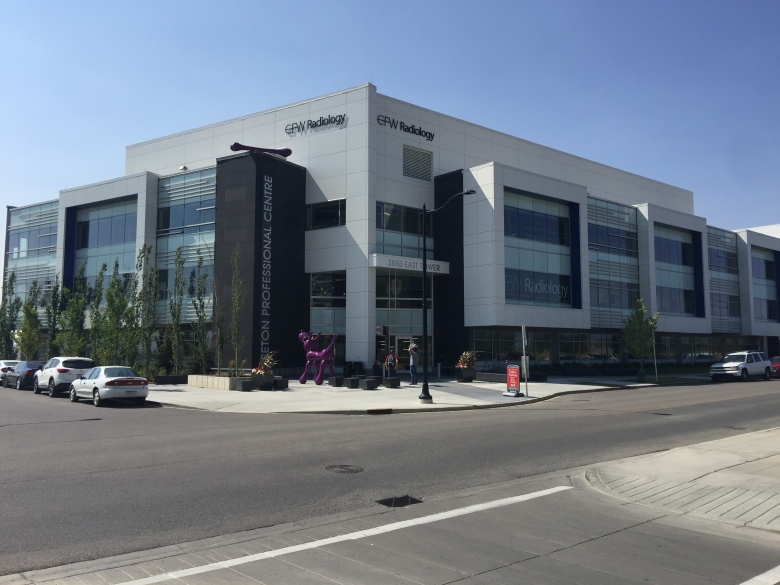 Acrytec Setting the Tone for Seton Professional Centre
Beyond downtown, Seton is Calgary's true urban district. Frequently termed the "core outside of the core" it has become a destination for both new residents and new businesses alike. The Seton development will provide an urban core for Southeast Calgary's quickest growing suburban region. This rapidly growing region will need all the aspects any central city core would offer, including shopping, dining, employment centres and health care.
This is where the Seton Professional Centre comes in. The centre will be the focal point for medical professionals. At a whopping 100,000 square feet of space, this "A" class building is designed to accommodate a wide array of health and professional services. With its location, directly adjacent to the South Calgary Health Campus, medical tenants have immediate access to the hospital and all of its services. Seton Professional Centre is being refurbished to provide the look, the amenities, and everything else a modern professional building needs.
Acrytec is excited to be providing our NC25 insulated panel system. This centre will be fitted with our Gemtex Tuxedo black finish panels. Acrytec Gemtex is a protective and decorative coating consisting of distinct features that allow the designer to create attractive and unique surfaces.
This project is another exciting chapter in our expansive portfolio all across Canada. Acrytec has always believed in bringing old school work ethics with advanced modern materials creating new and exciting product lines to meet the visions of today and tomorrow.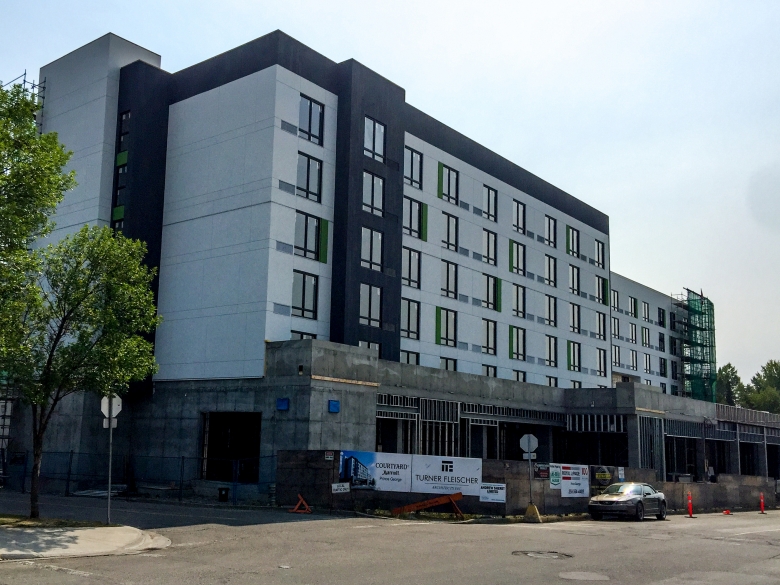 UPDATE: The Jewel of Prince George Nears Completion
Marriott Courtyard is shining brighter than ever in the heart of Prince George, BC, as the installation of Acrytec's panels is nearing completion.
Our Fine Quartz panels, which are ULC certified, non-combustible, fine aggregate GFRC panels in dark grey and in modified grey, were custom-made specifically for Marriott and cut with unrivalled precision using our CNC machining.
The project, once described by Mayor Lyn Hall as a cornerstone of city council's effort to revitalize the downtown, uses Acrytec's Fine Quartz line which has a medium texture sandblast finish, allowing the much anticipated building to have a unique exterior that subtly radiates in a variety of lighting conditions.
As the largest and most up-to-date of the courtyard models in the Marriott chain, the hotel will stand at six storeys tall with 74 rooms, featuring 7,000 square feet of convention space, a pool, exercise room, and 92 underground parking stalls. The construction project is projected to finish late fall of 2017.
Stay connected with us on social media and continue to check back for all project updates as we continue to see the progress of this defining landmark coming to Prince George!