New Line: Fine Quartz
With the new season, Acrytec is excited to announce debut a stunning new line of panels. The Fine Quartz line is the newest addition to our existing series of top of the line finishes. This line is colourful, protective, and adds a decorative flare to your paneling needs.
The line is available in 8 beautiful colours. From red tinted Mahogany, to the eye popping Aqua Blue, this line is our most exciting addition yet. Our full colour availability includes rich shades of Aqua Blue, Dark Grey, Ivory, Light Grey, Mahogany, Raven, Rustic Red, and Terracotta.
Coming in a medium texture, this sandblast finish is embedded in 100% acrylic resin. It is available for both our insulated and regular panels to best accommodate your needs. The Fine Quartz line is in great company at Acrytec, as it joins our seven existing series of industry leading panel finishes.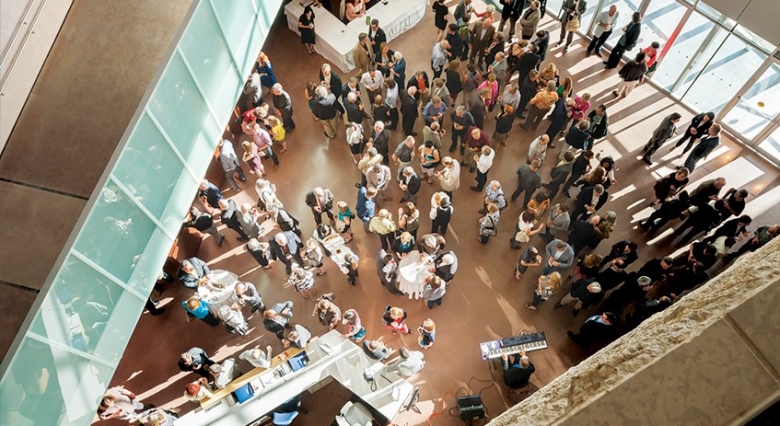 Acrytec at the Festival of Architecture
We are excited to be showcasing our products at the Royal Architectural Institute of Canada's (RAIC) Ontario Association of Architects (OAA) Festival of Architecture. From May 24th - May 26th, we will be featuring both our standard and insulated panels at the national celebration of architecture and design. Located in Ottawa this festival is a must for anyone
This festival by the RAIC and the OAA is a celebration of architecture and its role in Canada. This year's theme, "Architecture 150," focuses on how architecture contributes to Canada's rich heritage and history.
Acrytec is proud to be a sponsor at the event among the country's top providers and architects. Amazing keynotes from industry leaders such as, Catherine Clark, Jeanne Gang and many more complement the diverse offerings of workshops, receptions, panels and courses.
Expand your interest in architecture and structural design, and experience all this incredible festival offers. The RAIC and OAA is in great company this year, with their various exhibitors, architects, speakers, and Acrytec's premium products.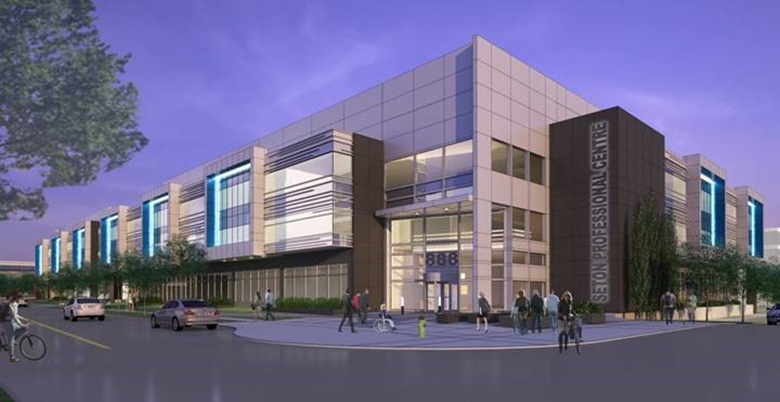 Seton Professional Centre
Calgary is Canada's fastest growing professional city. With many flourishing industries, and ample job prospects, this city has become an attractive location for many young professionals. This being one of the many reasons why we are thrilled to be working on the refurbishment of the Seton Professional Centre.
Located south of Calgary, Seton is a rapidly growing neighbourhood. Often referred to as the destination of South Calgary, or "the core outside of the core." Seton is growing quickly, and will play a huge part of the rapidly developing landscape of evolved Calgary.
Within this neighbourhood, the Seton Professional Centre is an "A" class building. This building has housed, and currently houses, many medical professionals. From family dental to radiology, and everything in between, the Seton Centre is one of the largest spaces in Calgary that is in accordance with medical zoning guidelines. The refurbishment of this professional centre is a large project meant to update the building and give it the look that a modern professional centre deserves.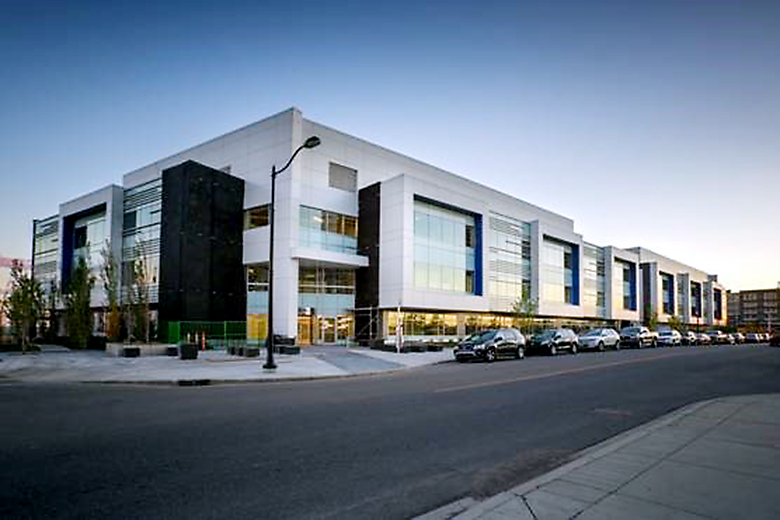 At Acrytec, we are excited to be installing our panels onto this staple building of the growing Seton community. For this project we will be installing our NC25 insulated panel system. The building will also feature our premium Gemtex Tuxedo Black finish.
This project is just another of our many expansive products all over western Canada. From our home in Toronto all the way to the west coast, Acrytec continues to be a premier supplier for panels on buildings of all kinds.
The installation has already begun, and will be flawlessly finished by the end of July.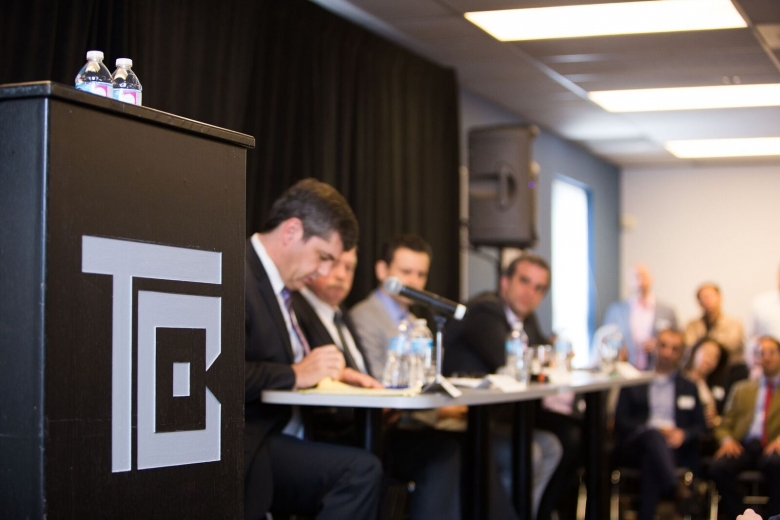 TCA Members Day
As the Spring season kicks into full gear, there is no shortage of exciting developments and projects that will be dominating the skylines of provinces across the country using our leading edge systems. Part of this busy season involves us remaining active at home here in Toronto, to continue our strong dominance in bringing projects across the city to life.
Part of the busy Spring season means partaking in the 23rd Annual Toronto Construction Association Members Day at the Richmond Hill Construction Centre. Members' day offers a unique opportunity to showcase our company's industry leading systems and technologies right here at TCA, network with key decision makers, grow our business and most importantly raise awareness on the unrivalled solutions we offer.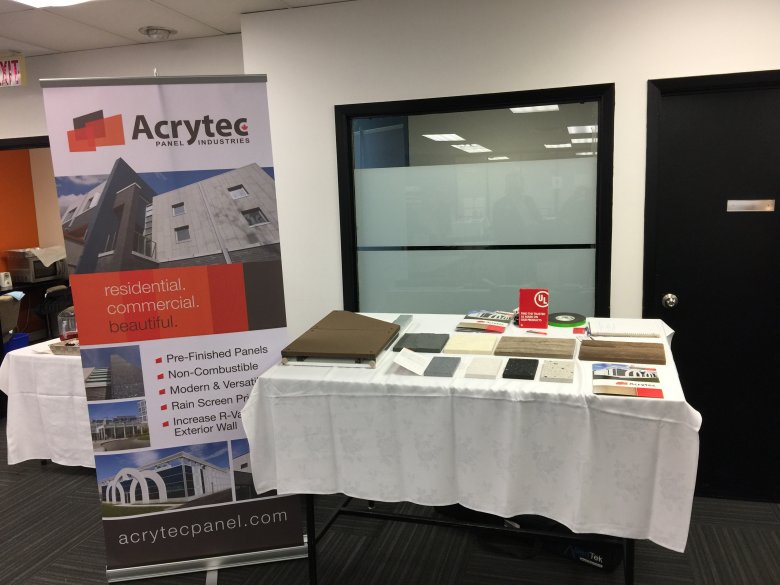 More importantly, it is a platform to continue spreading and sharing the Acrytec vision in every project we are involved in, and showcasing our extensive and storied tradition of quality and aesthetic. From Toronto to British Columbia and everywhere in between, this is a platform to show us the impact we are making throughout the construction industry throughout the country.
Part of our showcase was highlighting the new utilization of our CNC Machining throughout the manufacturing process, as well as our recently unveiled line of new finishes - as a way to exhibit the huge strides we have taken in 2016, and continue to take in 2017.
Continue to check in with us for more up to date project progress and to learn about all the new and upcoming initiatives, innovations, and technologies from Acrytec!