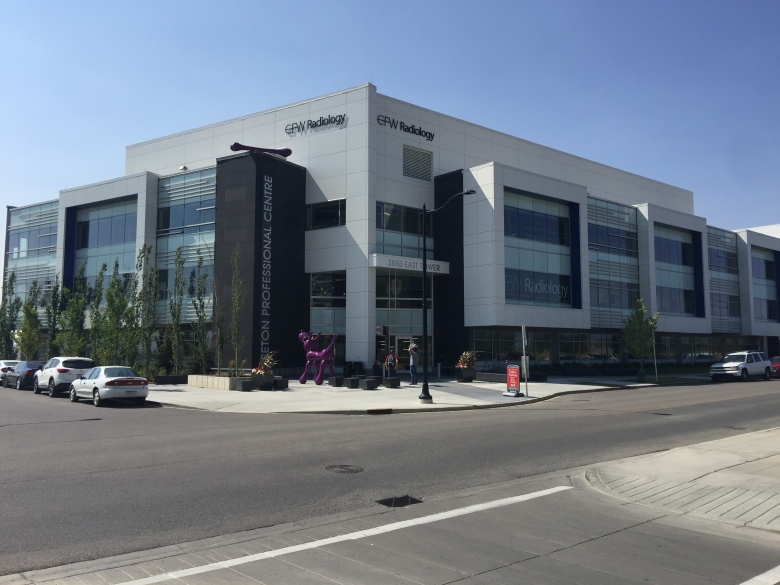 Acrytec Setting the Tone for Seton Professional Centre
Beyond downtown, Seton is Calgary's true urban district. Frequently termed the "core outside of the core" it has become a destination for both new residents and new businesses alike. The Seton development will provide an urban core for Southeast Calgary's quickest growing suburban region. This rapidly growing region will need all the aspects any central city core would offer, including shopping, dining, employment centres and health care.
This is where the Seton Professional Centre comes in. The centre will be the focal point for medical professionals. At a whopping 100,000 square feet of space, this "A" class building is designed to accommodate a wide array of health and professional services. With its location, directly adjacent to the South Calgary Health Campus, medical tenants have immediate access to the hospital and all of its services. Seton Professional Centre is being refurbished to provide the look, the amenities, and everything else a modern professional building needs.
Acrytec is excited to be providing our NC25 insulated panel system. This centre will be fitted with our Gemtex Tuxedo black finish panels. Acrytec Gemtex is a protective and decorative coating consisting of distinct features that allow the designer to create attractive and unique surfaces.
This project is another exciting chapter in our expansive portfolio all across Canada. Acrytec has always believed in bringing old school work ethics with advanced modern materials creating new and exciting product lines to meet the visions of today and tomorrow.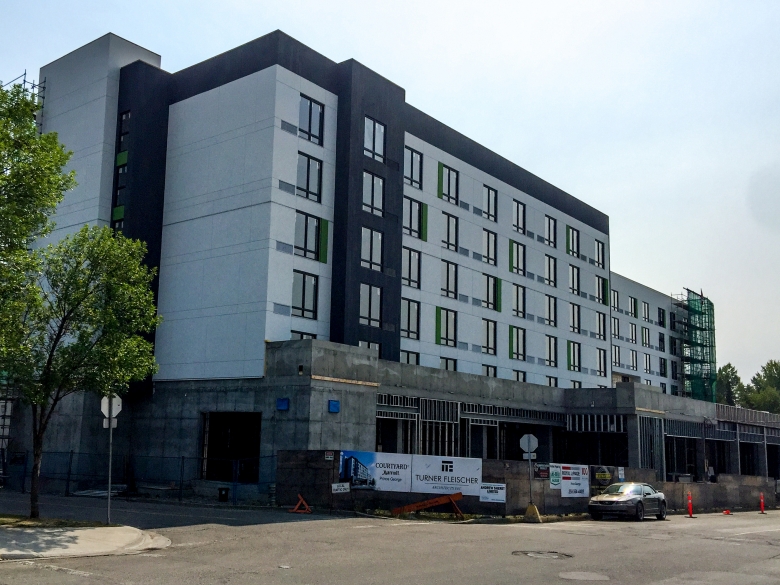 UPDATE: The Jewel of Prince George Nears Completion
Marriott Courtyard is shining brighter than ever in the heart of Prince George, BC, as the installation of Acrytec's panels is nearing completion.
Our Fine Quartz panels, which are ULC certified, non-combustible, fine aggregate GFRC panels in dark grey and in modified grey, were custom-made specifically for Marriott and cut with unrivalled precision using our CNC machining.
The project, once described by Mayor Lyn Hall as a cornerstone of city council's effort to revitalize the downtown, uses Acrytec's Fine Quartz line which has a medium texture sandblast finish, allowing the much anticipated building to have a unique exterior that subtly radiates in a variety of lighting conditions.
As the largest and most up-to-date of the courtyard models in the Marriott chain, the hotel will stand at six storeys tall with 74 rooms, featuring 7,000 square feet of convention space, a pool, exercise room, and 92 underground parking stalls. The construction project is projected to finish late fall of 2017.
Stay connected with us on social media and continue to check back for all project updates as we continue to see the progress of this defining landmark coming to Prince George!