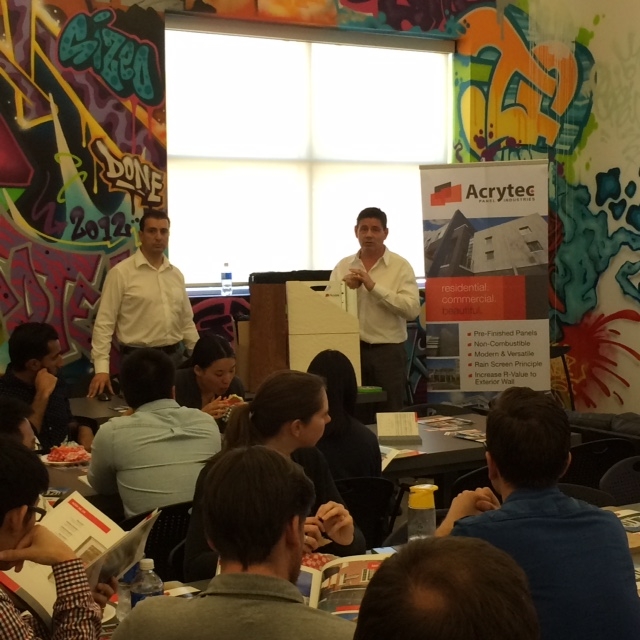 Turner Fleisher Architects Lunch & Learn
Acrytec hasn't stopped its very busy month, continuing to travel around Ontario for various lunch & learns to spread the exciting news about our new product line, Slate!
This month we found ourselves sitting down with the ingenious minds at Turner Fleisher Architects, an innovative firm dedicated to interior design, site planning and urban design for substantial commercial and mixed-use projects across Canada.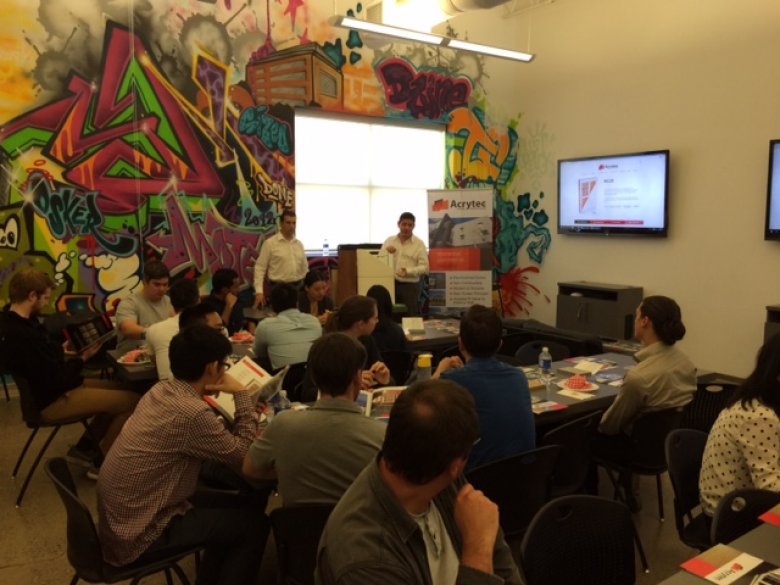 With over 50 attendees, we were able to showcase our cutting edge new product feature Slate, our new panel that replicates real slate, is extremely durable and enduring like real stone, and has a very light weight. This new panel provides the opportunity for projects that need the durability and strength slate panelling usually provide, while needing a light weight to maintain the structural integrity of the project.
Our new Slate panel is not only innovative and industry leading, but it is now also available for any project or development across western Canada. Acrytec is excited to announce our operations have expanded into Vancouver and Alberta, with installers and product available for various builders, architects, and developers.
For more information about our product, services, or how we can add substantial value to any of your projects, you can find more information by clicking here.