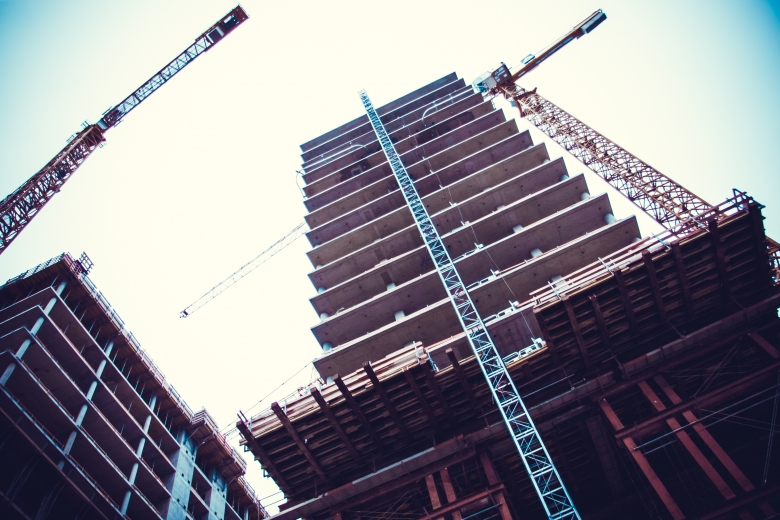 Another Day, Another Lunch and Learn!
Continuing our busy streak into the month of July, Acrytec has been continuing to spread the knowledge on our innovative and unique new product line, Slate! This month we had the absolute pleasure of sitting down with Kirkor Architects & Planning, a leading Canadian architectural design firm heavily involved in many unique revitalization projects across Canada.
Kirkor is dedicated to driving forward a visionary design paradigm through transformative architecture and sustainable urban vitalization, and there is no more of a perfect pairing than with our leading edge, non-combustible panels.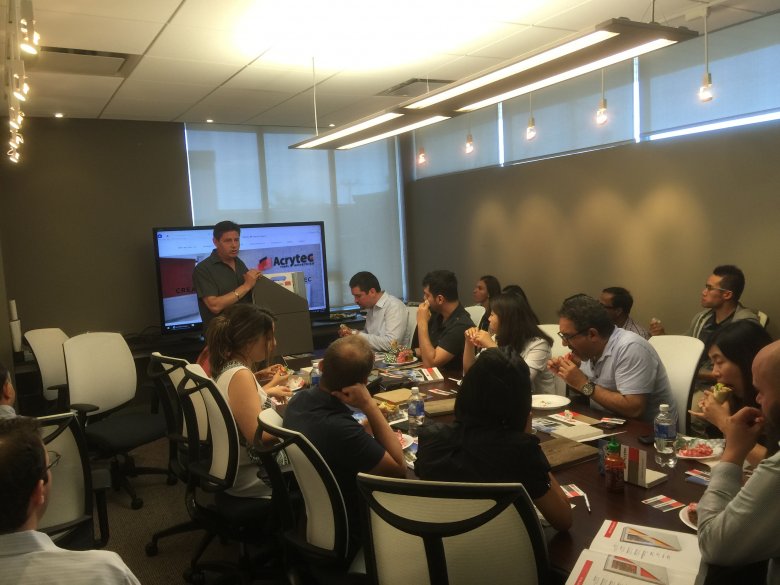 Speaking to a more refined audience, we were able to showcase our cutting edge new product feature Slate, our new panel that replicates real slate, is extremely durable and enduring like real stone, and has a very light weight. This new panel provides the opportunity for projects that need the durability and strength slate panelling usually provide, while needing a light weight to maintain the structural integrity of the project.
Staying on top of industry trends and innovations, Acrytec has taken a keen eye in regards to the implementation of smooth and wood cladding panels. As the summer begins and construction ramps up, we have noticed an abundance of smooth panels in the constructions of condos – an effective light weight and quite sturdy choice that continues to allow new projects to look modern, sleek, and trendy. Furthermore, we are seeing wood cladding panels implemented more in the construction of homes, cottages, and urban settings – a very traditional yet still trendy alternative – one that is again extremely durable and aesthetically pleasing. Acrytec has these top quality panels available for any of your unique constructing needs.
Often times we find that many architectural and urban planning firms express dissatisfaction with some suppliers as there are many instances where they supplier is unable to deliver in certain areas of the country. Keeping with our industry leading tactics, Acrytec has expanded its operations into Western Canada, implementing top quality suppliers and installers in Alberta and British Columbia. This is just another stepping stone in continuing to providing industry leading cladding panels for firms that are heavily involved in projects across the country and not just in one city. Whether you're a builder, architect, or developer Acrytec always delivers on its top quality promise, regardless of project location.
For more information about our product, services, or how we can add substantial value to any of your projects, you can find more information by clicking here.