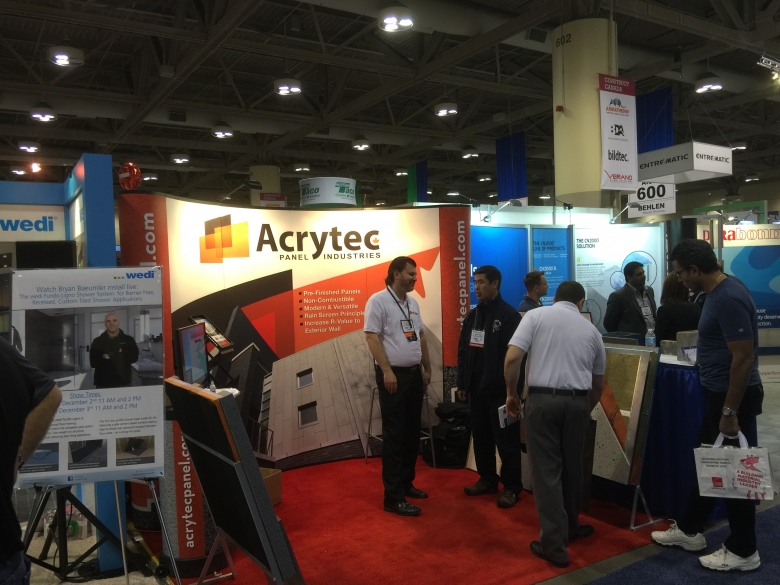 Construct Canada: December 2nd - 4th, 2015
The 27th Annual Construct Canada at the Metro Toronto Convention Centre took place on December 2nd - 4th, 2015 and was held concurrently with PM Expo, HomeBuilder & Renovator Expo and World of Concrete Pavilion in the South Building, and IIDEXCanada in the North Building.
All shows combined created The Buildings Show, North America's largest exposition, networking and educational event featuring 1,600+ exhibits, including 100+ international exhibitors, bringing the latest in design and construction innovation in products, technologies, best practices and applications.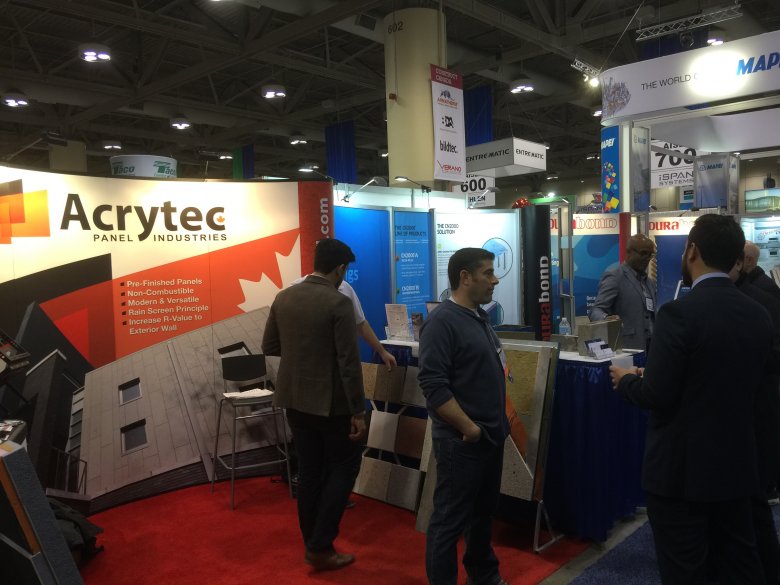 Acrytec was very happy to be a part of of Construct Canada and looks forward to being there again next year.
We'd like to thank everyone who stopped by our booth to learn more about our NC25 and NC25 Insulated products.
To learn more about our new NC25 and NC25 Insulated products, visit our newly designed website: www.acrytecpanel.com